Embarking on the ambitious journey of building a golf course is a thrilling and complex endeavor that blends the love of the game with the intricacies of design, landscape architecture, and financial planning. Transforming your vision of a golfer's paradise from green dreams to reality requires an in-depth understanding of the various factors and expenses involved in golf course development.
In this comprehensive guide, we will delve into the essential components that shape the cost of building a golf course, providing you with valuable insights and expert advice to help you navigate the path to creating your very own golfing haven. Let's tee off and explore the exciting world of golf course construction, where dreams meet reality on the fairway.
Initial Considerations
Building it requires a significant amount of planning and consideration. You must take into account the selection of land, the terrain, the budget, and much more. You need to consider the initial costs associated with the construction of the golf course, the ongoing costs, and how it will be funded.
This section will explore the initial considerations to keep in mind when building a golf course.
Assess the land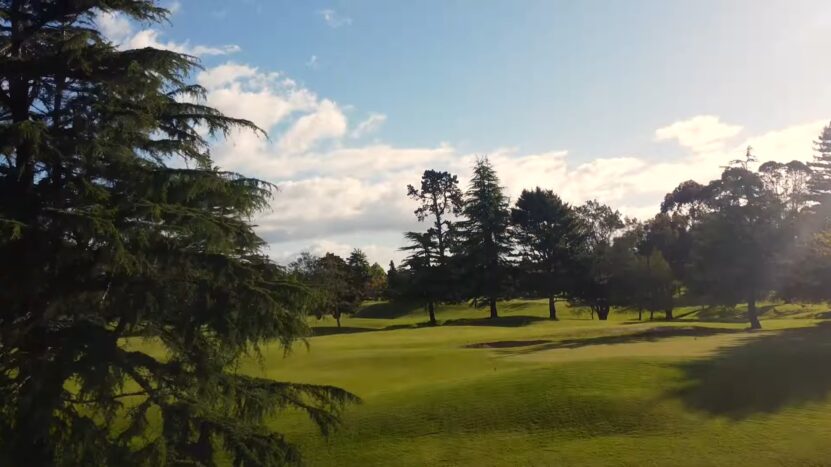 Before you contemplate building a golf course, you'll need to assess the land. Your chosen location will determine what kind of construction is required and how many resources are necessary.
It's important to take into account any existing topography and review ecological factors such as drainage and water flow systems. Considerations should also include possible conflicts with other developments, including abutting homes or roads that might impact your plans.
Enlist the help of an experienced landscape architect to provide knowledge of native landscaping standards and ecological impact assessment. Doing so can help avoid costly surprises during construction or possible future liabilities after completion. If there is evidence of protected species in the area, contact your regional government agency as soon as possible for further guidance.
Determine the size of the golf course
When budgeting for a golf course, it is important to determine the size of the course. Factors to consider when deciding on a course size include the property's available acreage, the desired difficulty level, design elements, and user preferences. An 18-hole championship golf course will typically require 80 to 100 acres of land, while a nine-hole par-3 course may only take 40 acres.
Another important factor to consider is the type of terrain needed for each type of playing surface and the hazard that will be used. Existing landscapes can present climbing and leveling challenges that will affect construction costs.
The topography must also tie into each hole's design – for instance, tees should be at higher elevations than greens to accommodate gravity drainage – so surveying should be done prior to planting grass seed or laying sod.
The goal is to find a balance between aesthetics and function that fits in your allocated budget with little maintenance cost down the line, so you have enough resources left over for important extras such as landscaping, irrigation systems, practice venues like driving ranges or putting greens, and unique features like water bodies or sand traps.
Consider environmental factors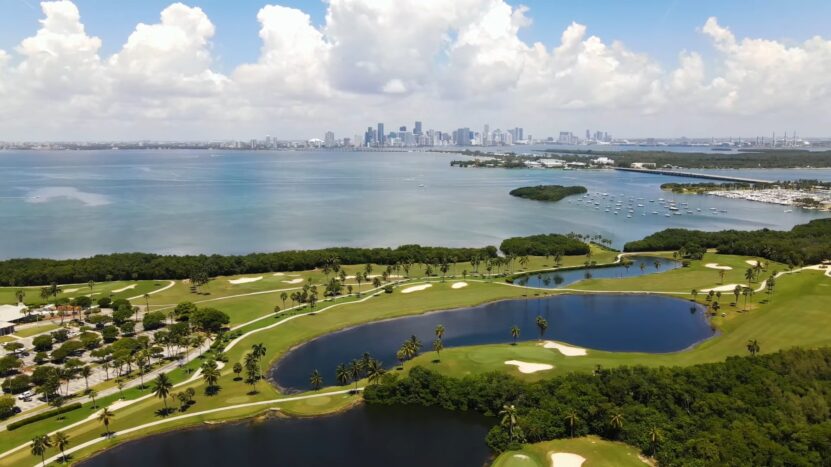 When researching how much it costs to build a golf course, one of the first factors to consider is environmental issues and factors. Golf courses require large plots of land with specific topographical characteristics, irrigation systems, drainage systems, and adequate green space.
The natural environment will greatly influence the difficulty of the project and should be carefully assessed before any construction takes place.
The terrain must be suited for golfing needs by providing adequate rolling hills and plenty of flat surfaces while maintaining scenic features — water features, trees, or foliage — that does not interfere significantly with gameplay. Terrain also influences other areas of construction such as earthmoving activities which are necessary for channeling rainwater back into the fairways.
Golf courses require natural resources for irrigation such as lakes or groundwater sources in order to offset any decrease in local water tables. In addition, runoff is a major issue that must be considered for all areas affected by the course's development.
The use of subsurface drains or other management strategies may also be employed to ensure stormwater runoff does not result in erosion damage or significant flooding elsewhere in the surrounding community.
Design and Construction
Designing and constructing a golf course is an extensive process that requires extensive planning, engineering, and financial resources. The cost involved will depend on several factors such as the size and location of the course, the terrain and soil conditions, the design features, landscaping, and other amenities.
It is important to understand the complexity of the process and the associated costs in order to make an informed decision.
Hire a golf course architect
A golf course architect is a professional who specializes in designing and constructing them. This type of architect may also be referred to as a golf course designer, greenkeeper, or landscape architect.
A typical role of a golf course architect includes designing the layout, selecting turfgrass varieties, determining construction methods and earthworks, and selecting specific trees for planting.
The cost of hiring him will vary depending on the project size and scope. For example, if you are hiring an experienced designer to create an 18-hole championship-caliber design from start to finish, you can expect to pay upwards of $50,000 – $200,000. However, sometimes a less comprehensive plan is desired during the initial development stages which can bring the cost down substantially.
When seeking out your own golf course architect it's important to ensure that they have many years of experience in this field and work with budgets that fit your needs.
Obtain necessary permits and licenses
It is generally necessary to obtain various permits, licenses, and approvals from local, state, or federal regulators to construct a golf course. These permits vary from jurisdiction to jurisdiction and specific requirements can be subject to change.
It is important for golf course developers and owners to comply with the prevailing laws, regulations, standards, and practices of all the regulatory bodies in order to avoid potential legal issues.
Depending on the chosen land use and its size, many permits may be required in order for the construction of a Golf Course. It is often necessary to obtain permits from regulatory agencies such as the Environmental Protection Agency (EPA), Fish and Wildlife Services (FWS), Natural Resource Conservation Service (NRCS), Army Corps of Engineers (ACE), Department of Transportation (DOT), etc at each stage of construction. An environmental impact assessment document may also need to be submitted in some cases.
In addition, developers would need Fire Department approvals in regards to fire systems installed at the golf course; Building permit clearance for any permanent structures or shelters; Health department's clearance for dust control measures installed; Drainage connection clearance from the water department, etc.
All relevant documents need to be submitted along with a checklist before the commencement of the actual construction phase of the golf course development project. Developers should also demonstrate financial capability in order to prove that they can provide sufficient funds for the completion of the project or for covering any unforeseen contingencies involved during Golf Course developmental stages.
Prepare the land for construction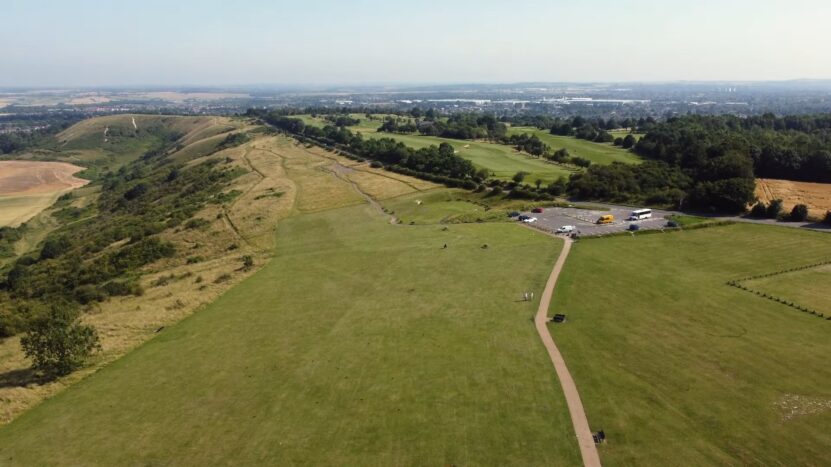 In preparing a site for the construction of a golf course, existing organic material is removed and the land is surveyed, the grade leveled and drainage designed. Depending on the size of the construction project, levees, dams, and dykes may have to be built with specialized equipment.
Contour changes are made to create fairways and obstructions such as hazards or bunkers must be excavated to insure a balance between challenge and playability. Some courses may require little contour change while others will require extensive earthmoving.
Clearing of brush and trees must also take place before construction can begin in order to prepare for accurate surveying, erosion control, and perfect course visibility from all vantage points. This procedure can sometimes be labor intensive depending on existing terrain density, weather conditions, or any local environmental factors that need to be taken into account during preparation for playability.
Golf Course Features
Building it is a massive undertaking that requires careful consideration and review of different features. From the shape of the land to the green complexes and water hazards, golf course design is an art form.
In this section, we will take a look at the different features that go into building a golf course and the associated costs of each item.
Install tees, greens, bunkers, and other features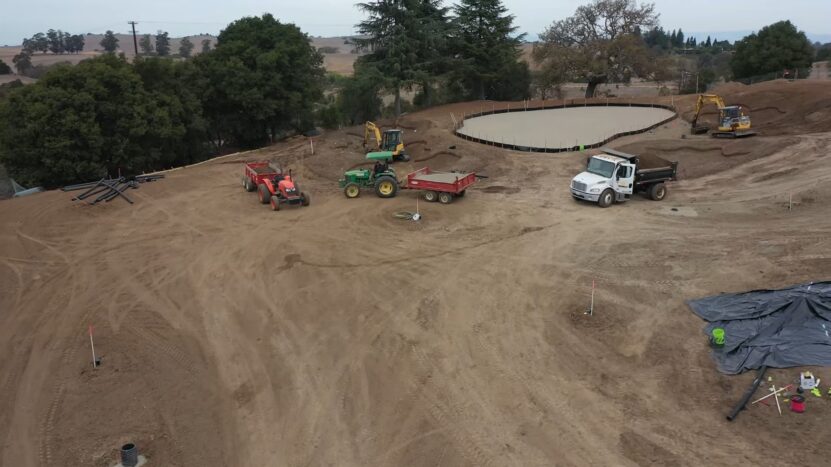 The features including tees, greens, bunkers, and other features, contribute to the difficulty and overall design of the course. These installations are quite expensive with the cost varying depending on the material used.
Tees help players launch their balls into the fairway on each hole. Most contain grass that is shorter than an average grassed area as it needs to be mowed more regularly; this often comes in at around $10 per square foot or higher depending on turf quality. Greens tend to be comprised of high-quality turf for putting surfaces and can cost up to double that of tees at around $20 per square foot for installation.
Bunkers are also included in golf courses and can cost from $15 to $30 depending on the materials used (i.e sand). If the course includes any water hazards, lagoons need to be created; this could cost up to $3M per 18 holes depending on location and size requirements.
If these additions are not part of an existing site, irrigation systems typically need to be installed as well: An 18-hole course would require 8-10 miles of piping costing up to 2M dollars.
In addition, all sand traps need to have adequate drainage, so they must be designed accordingly before they are dug out and filled with sand which could cost up to $120K depending on the size/depth of the bunker. Overall it is easy to see why features have a staggering price tag attached before even looking at man-hours!
Construct a clubhouse and other amenities
Building a clubhouse and other amenities on the golf course can drastically increase the cost of construction. The clubhouse and other amenities are important factors in offering an exceptional golf experience to players, along with maintaining a higher level of customer service. These pieces of the facility must be built to last while also providing an inviting atmosphere.
The cost of building a clubhouse depends on the size and complexity, but it is typically in the range of hundreds of thousands or millions of dollars. Amenities for golfers may include cart rentals, pro shops, storage areas, restaurant and bar space, locker rooms, showers, and restrooms. These features all require time and money to construct and maintain.
In addition, structures specifically related to golfing needs such as tee boxes, greens, and fairways need to be allotted for in terms of land work and preparation. Other features such as ponds, trees, and grasses all require land preparation as well as additional costs for materials used during construction activities like gravel areas, sod, or special grasses needed for tee boxes or greens that may need constant care over time.
Some clubs may even include housing, aquatic centers, or feature areas specialized for specific types of golf shots – like target greens – typically these add-on options will incur higher construction costs due to their complexity but can be beneficial in increasing revenue over time as well due to their ability to attract more players at tournaments hosted at the facilities.
Install a golf cart path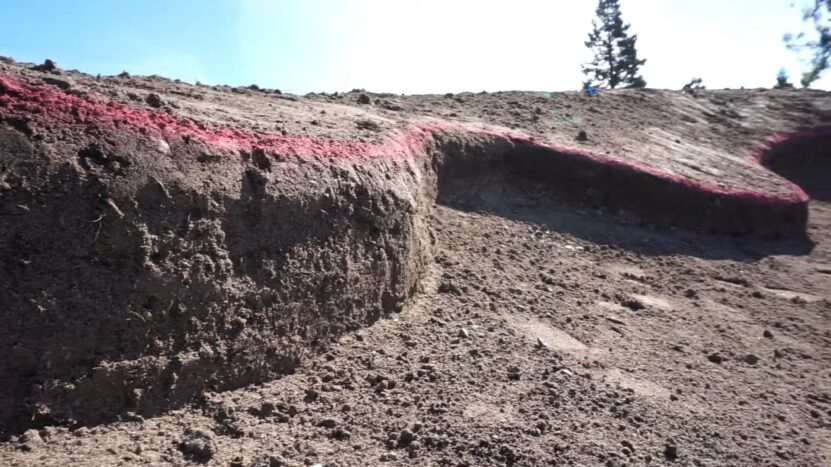 Installing a golf cart path on a golf course can be an important component of the overall design of the course. Golf cart paths add convenience for players and reduce congestion and inefficiencies on holes that might be filled or surrounded with carts waiting for the players' next shot.
It is usually constructed from asphalt or concrete at the edges of the fairways and around greens, filling in gaps between tee boxes, bunkers, trees, and parking areas. Depending on its size and scope, a golf cart path can cost anywhere from $500 to $1 million to install. It all depends on how many miles of the path are needed and what kind of material you decide to use (asphalt tends to be lower cost than concrete).
The cost includes labor as well as safety features such as guardrails, signage, paved aprons at each tee box, drinking fountains along the way, and designated rest areas with seating under umbrellas or shading devices such as trellises. The layout should also include ADA-compliant amenities that make it easier for guests with disabilities to access key course points like putting greens and tees.
Maintenance and Upkeep
The upkeep and maintenance of a golf course can be expensive, but it is necessary to keep the course in good condition. There are various factors that contribute to the cost of maintenance, including labor, materials, and other resources.
In addition to the financial costs, the time and effort needed to keep the golf course in playable condition must also be taken into account. Let's delve into the details of what goes into the maintenance and upkeep of a golf course.
Hire a golf course superintendent
This is a professional who heads up the maintenance and upkeep of the golf course. It is an important job — someone in this position will be responsible for every aspect of a golf course excluding professional tournament preparation. The most qualified individuals will have a bachelor's degree in agronomy, turf management, or horticulture and they will know specialized maintenance techniques.
The role of the golf course superintendent includes the following:
Hire, train, supervise, and mentor employees involved in golf course operations and administration
Develop budget estimates for personnel needs as well as equipment costs
Maintain accurate lawn care service records
Coordinate greens aerification, fertility regimes, and irrigation scheduling
Carry out regular physical assessments of the grounds and develop appropriate plans for restoration where necessary
Inspect grounds for evidence of disease or pest infestation and take action where necessary to treat affected areas.
Establish a budget for maintenance
When establishing a budget for maintenance, owners and operators should consider the following factors to keep their course in top condition: labor, equipment, fuel, and oil characteristics, fertilizing costs, water demands, environmental efforts, and component replacement.
Labor costs vary greatly depending on the size of the grounds staff. While larger courses have increased staffing needs due to more square footage that requires attention, smaller club operations may decide to forgo full-time employees in favor of part-time and independent contractors. Whatever labor solution is selected should fit within the overall budget constraints of the operation.
Equipment is another major expense associated with maintenance and upkeep. Many courses now take advantage of multi-functional machinery that can cover a variety of tasks with greater efficiency — from mowing greens to deep aeration projects — while minimizing supply costs (e.g., fuel, and oil).
However ultimately an efficient fleet size must meet an established budget line item when furnishing a golf course properly.
In addition to these primary expenses, there are other considerations like regular overseeding or tilling requirements that often absorb significant portions of the operating budget — especially courses located in cold weather climates or harsh environments where grass health demands extra attention.
Therefore it is essential that estimates be as accurate as possible before taking any maintenance decisions into consideration or approving any expenditure requests from staff members responsible for marketing and promotional activities surrounding merchandise (e.g., apparel) or providing repair services associated with club rentals and common repair needs like divot control efforts on testing areas where local rules are most applicable for monitoring those who frequent it most often (i.e., members).
As you delve into the costs associated with building a golf course, you might also want to check out our guide on the best methods for cleaning your golf clubs to ensure an optimal game experience on your new course.
Develop a plan for ongoing maintenance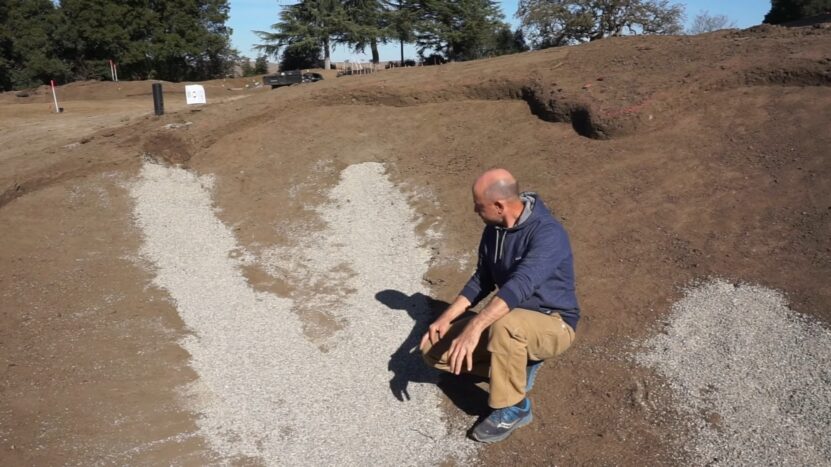 It is complex with multiple challenges requiring constant care and attention. Developing a comprehensive plan to keep the course well-groomed, playable, and wholesome is essential. A recurring major task that must be addressed in any maintenance program is replenishing the turfgrass—repairing worn areas, reseeding thin spots, and overseeding for healthy green color. While maintenance will vary from region to region based on climate and soil type, a basic sequence of renovation activities should be set up for your golf course.
To maintain optimal conditions on a consistent basis, it's important to plan for regular mowing of tees, fairways, and greens; fertilizing; aerating; reseeding: topdressing when required; controlling weeds; monitoring for diseases; mowing roughs regularly to achieve the desired height of cut; irrigation management, etc.
Additionally, it's important to determine which specific tasks are necessary for each season of the year and establish an effective schedule or calendar with equipment needs, labor allocation, and material amounts. A successful maintenance program combines the appropriate inputs at the right frequency in order to achieve long-term economic goals while producing higher-quality playing conditions.
Financing
Building it requires a significant amount of capital. Depending on the size and complexity of the course, it can cost anywhere from several hundred thousand dollars to millions of dollars. It is important to understand the financial costs associated with building a golf course and have a plan for financing it.
Let's explore the different financing options available for building a golf course.
Explore financing options
Golf course construction is a significant investment. The cost of building a full-scale golf course depends on the scope and complexity of the project, but most estimates range anywhere from $150,000 to millions of dollars. There are a variety of financing measures you can take to fund your project, including traditional bank loans, private equity investments, venture capital investments, and leasing.
Bank loans – Securing a loan from a traditional lending institution is one of the most common forms of financing for golf course construction. Bank lenders typically look at a credit score, debt-to-income ratio, and collateral when evaluating borrowers. For those with an excellent credit score and/or plenty of collateral to offer up as security, banks may offer competitive terms with fixed or variable interest rates to fund your project.
Private Equity Investments – Private equity investors seek profits by making financial investments in emerging markets or promising companies that may not have access to capital on their own. These investors often come in exchange for ownership interests in return. They might provide funds in return for partial ownership, or provide assistance such as expertise in design or operating the business for an extended period — typically two-five years — before investing more funds if needed by taking on more ownership interest if warranted.
Venture Capital Investments – Venture capitalists aim to invest in pre-market companies that have high growth potential with hefty returns anticipated sooner rather than later down the road; some within two–three years after their initial investment date. For those looking to build a golf course quickly and at minimal costs while enjoying potential returns within the short term, they should consider this option which requires significant amounts of trust between all parties involved due to the lack of liquidity associated with venture capitalist investments
Leasing – As an alternative way to fund your project you can explore leasing options where you rent equipment instead of buying them outright; this may be beneficial as it reduces upfront costs but also means longer contract periods potentially tying up money until fully paid off over time but could offer lower monthly payments compared with other forms investment measures such as bank loans or venture capitalist investments.
Obtain necessary loans
Obtaining the necessary loans is one of the most critical steps in building a golf course. The purchase of land and construction of the golf course will require large sums of money that are not available out-of-pocket. You will need to seek out financing or a loan to secure sufficient capital.
If you don't have enough funds to shortlist the property that you are interested in, there are several lenders who will finance the purchase with a mortgage loan or construction loan depending on your needs. Banks and other financial institutions offer various types of loans, such as bridge loans, commercial real estate loans, and home equity lines of credit (HELOC).
To maximize your chances for success, it is important to shop around for multiple loan offers so that you can find an affordable interest rate.
You may also consider obtaining private funding as some investors may be more interested in backing a golf course construction project than traditional lenders. Do not overlook these options and explore all potential opportunities to obtain an advantageous financing agreement before signing any paperwork with a lender.
Develop a business plan
Developing a business plan prior to launching your golf course is an important step in the process and will help you understand how much it may cost to build a golf course. A business plan should include a description of the services you will offer, initial investment requirements, anticipated operational costs, expected revenue and profit margins, and target market demographics. The plan should also detail where the financing will be obtained from and how investments will be used.
Having a sound business plan in place allows potential investors to better understand your intentions for the project so they can make an informed decision about financing. This is also essential for obtaining bank loans or venture capital if needed.
Once the business plan has been created, research into potential sources of financing begins. Unless you can pay out of pocket, you'll need at least one reliable source of funds to complete your project.
FAQs
What factors influence the cost of building a golf course?
Factors that affect the cost include land acquisition, design and architecture fees, construction materials, labor, landscaping, irrigation systems, environmental compliance, and ongoing maintenance costs.
Can I build a golf course on any type of land?
The ideal land for a golf course should have adequate drainage, gentle slopes, and be free of environmental restrictions or hazards. Some locations may require significant land modification or remediation, which can increase costs.
How long does it take to build a golf course?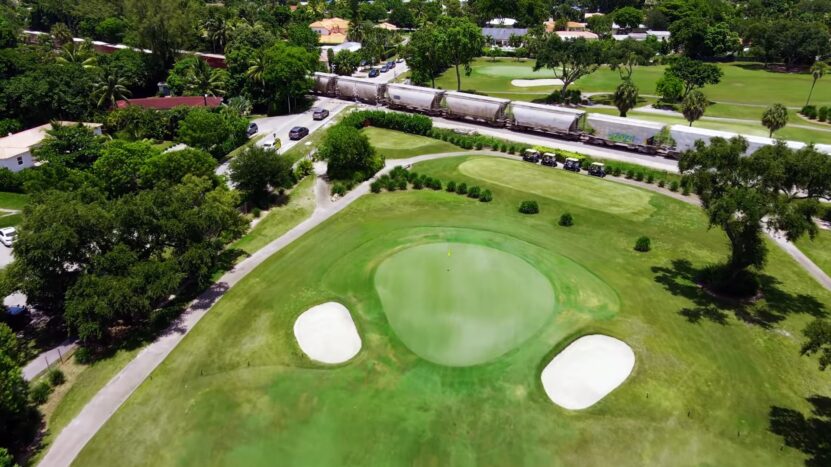 The construction timeline can vary depending on factors such as project size, weather conditions, permitting processes, and design complexity. On average, building an 18-hole golf course takes between 1 to 2 years.
Are there different types of golf courses that vary in cost?
Yes, they can be categorized as public, private, resort, or municipal courses. Each type has different requirements and costs, with private and resort courses often being the most expensive to build and maintain.
How can I save money when building a golf course?
To reduce costs, consider utilizing local materials, simplifying the design, minimizing earthmoving, and implementing water-efficient irrigation systems. Additionally, seek expert advice to optimize your budget and avoid potential pitfalls.
What is the average cost of maintaining a golf course?
Annual maintenance costs can range from $500,000 to over $1.5 million, depending on factors such as course size, location, labor, and equipment requirements.
Do I need to hire a golf course architect?
While not mandatory, hiring an architect can provide valuable expertise in design, environmental compliance, and cost optimization, ultimately saving you time and money.
What are the environmental considerations when building a golf course?
Environmental factors include protecting local wildlife, managing water resources, preventing soil erosion, and ensuring compliance with relevant laws and regulations.
Can I make my golf course eco-friendly?
Yes, implementing sustainable practices such as native landscaping, water-efficient irrigation systems, and minimal chemical use can reduce the environmental impact of your golf course.
What are the potential revenue streams for a golf course?
Revenue sources include green fees, memberships, golf lessons, pro shop sales, tournaments, and ancillary services such as restaurants and event rentals.
How can I estimate the potential return on investment for a golf course?
To estimate ROI, analyze factors such as local demand, competition, potential revenue streams, construction costs, and ongoing maintenance expenses. Consulting with industry experts can provide valuable insights.
Are there grants or financial incentives available for building a golf course?
Some government programs and private organizations may offer grants, low-interest loans, or tax incentives for building or renovating it, particularly those with a focus on sustainability or community development.
Conclusion
In conclusion, the journey from green dreams to reality involves a multitude of factors that contribute to the overall cost of building a golf course. From land acquisition and design fees to earthmoving and landscaping expenses, each element plays a crucial role in shaping the financial blueprint of your golf course development project.
By understanding the complexities of the investment and working closely with experienced professionals, you can ensure that your vision for an exceptional golfing oasis comes to life within the constraints of your budget. With careful planning, attention to detail, and a passion for the game, you can transform your dream into a stunning reality that will captivate and challenge golfers for years to come.